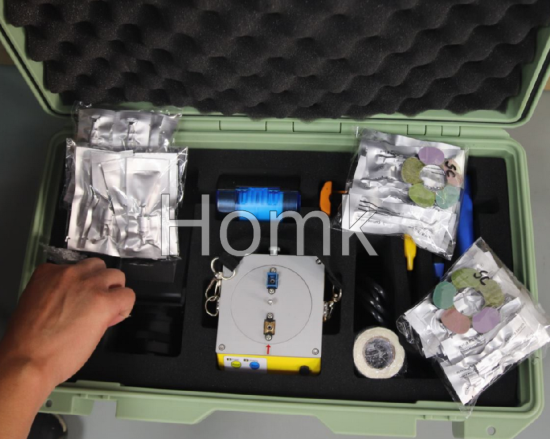 Fiber Polishing Toolkits
1. Integrate optical fiber polishing, glue solidify, and connector inspection inside one box.
2. It is used for various types of optical connectors' terminating on-site.
3. Normally use 220V power, also can use car-supply power 12V.
4. Other tools supply together including optical fiber crimping pincer, jacket stripping
pincer, fiber stripping pincer, polishing pad, alcohol pump, light-pen etc.
5. This product is an ideal choice for on-site working, science lab and college.
Voltage: AC220-240V, Car-supply DC12V
Power: 120W
Weight: 12Kg
Size: 360*450*300mm